Why should we respect the dance pole?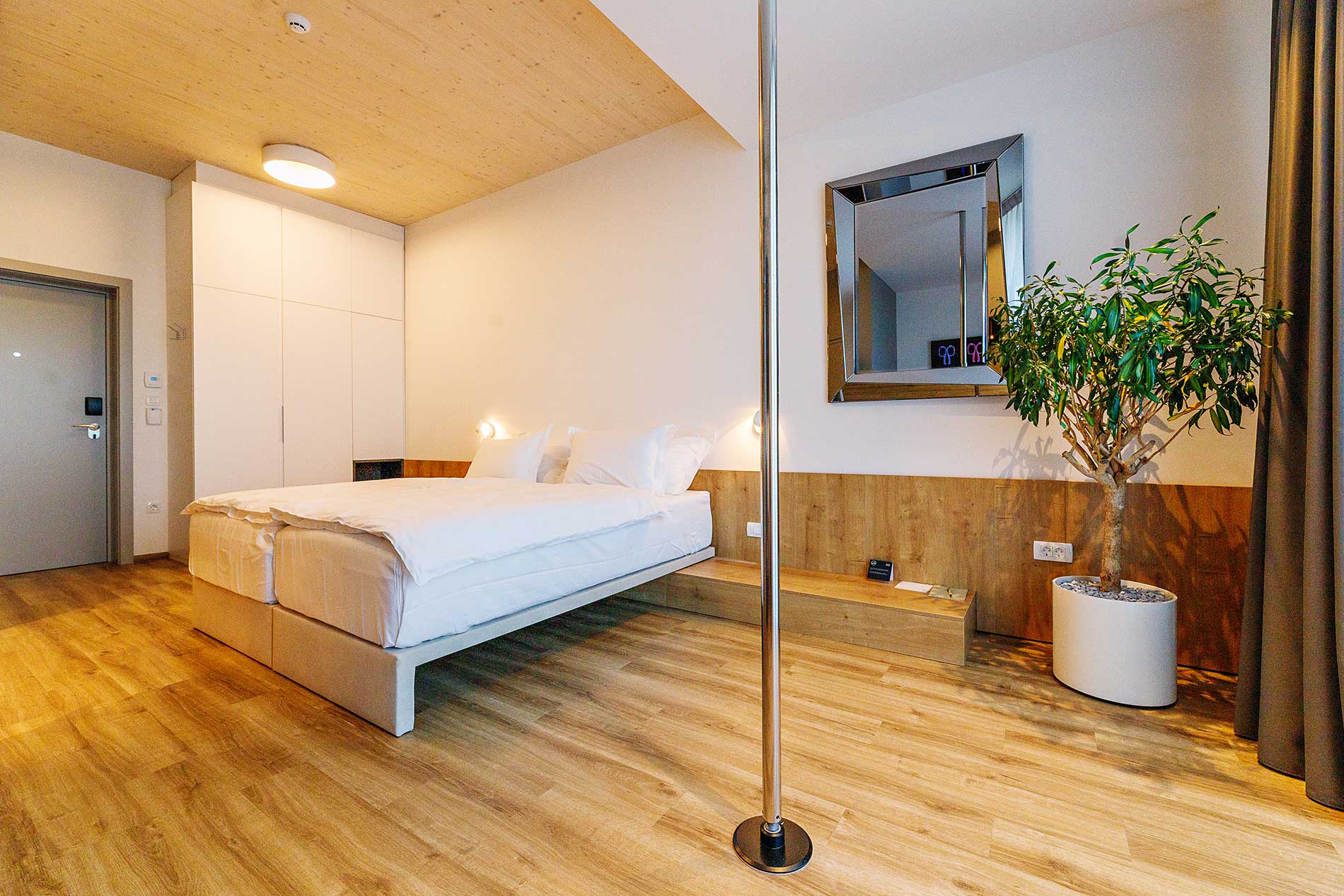 The most beautiful apartment at the WUD***s Hotel has a dancing pole. Children on a rainy day may play with it, you can train on it on your own, you can smile at it when you first try it or you can just use it since you already know how to pole dance. Pole dancing is an increasingly popular form of exercise all around the world and is also becoming a sport. We can expect it soon at the Olympic games!
Pole practice combines different types of dance, gymnastics or acrobatics and is suitable for everyone. It helps us to improve our strength, our endurance, our physical fitness.
The pole, which may make your stay more entertaining at the WUD***s Hotel*, is a special homage to a dancer whose damaged knee "did not bring her to her knees". The pole dancer named "Poledancerka" turned the problem into a business opportunity and a real success, which today inspires the whole world. Attractively shaped knee pads, worn by famous professional dancers the world over, are designed by a very special girl from Slovenia. Her work is entrenched in the family story of the WUD***s Hotel.
The brand Poledancerka produces fashion clothes and accessories for all kinds of dynamic activities or simply for everyday movement, such as dance, swimming, jogging and yoga. The founders of Poledancerka keep on creating new collections of bodies, pants, tops, shorts… The spearhead of the collection Poledancerka are knee pads, which are the sexiest knee pads on the market. More information about Poledancerka and its products are available on the site: www.poledancerka.com.
Recommendation
Find inspiration for your new success stories during your holiday. Dance. Ljubljana adores dancing too!