GAŠPER WINES: WHAT REALLY COUNTS IS FIRST CONTACT.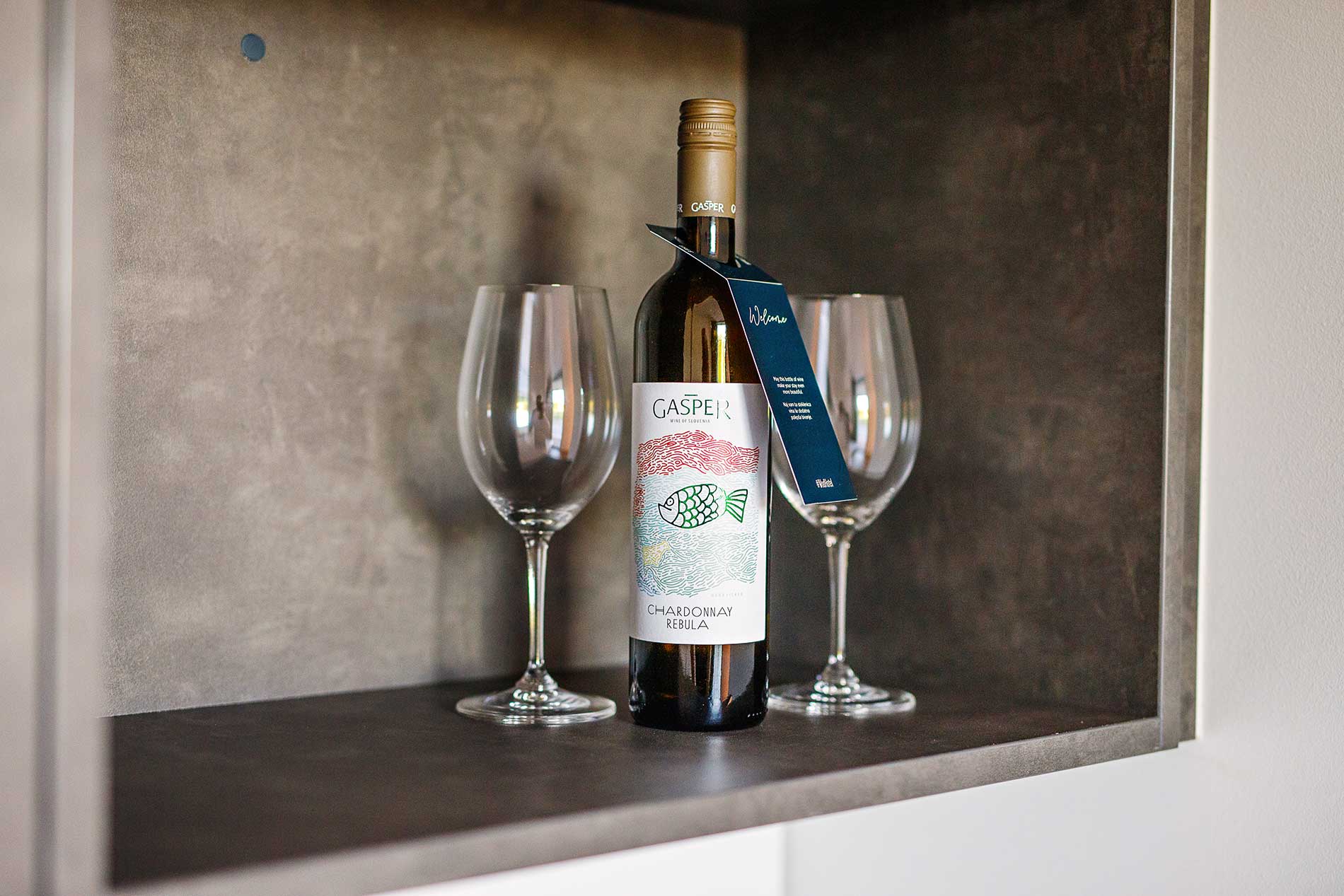 Welcome to the WUD***sHotel. Stop. Start slowly. Toast your stay with a glass of selected wine from the wine region of Goriška Brda. We offer it to provide you with a great start or for a recollection of memories once you're back home.
For you, we have chosen Gašper wines. Because, just like us, it combines respect for nature with beauty and design, emphasizing excellence. It comes from a wine cellar, which boasts among others, a Platinum Medal by Decanter.
Recommendation
Explore the exceptional wine culture of Slovenia in its three wine regions!