Family-friendly: children on holiday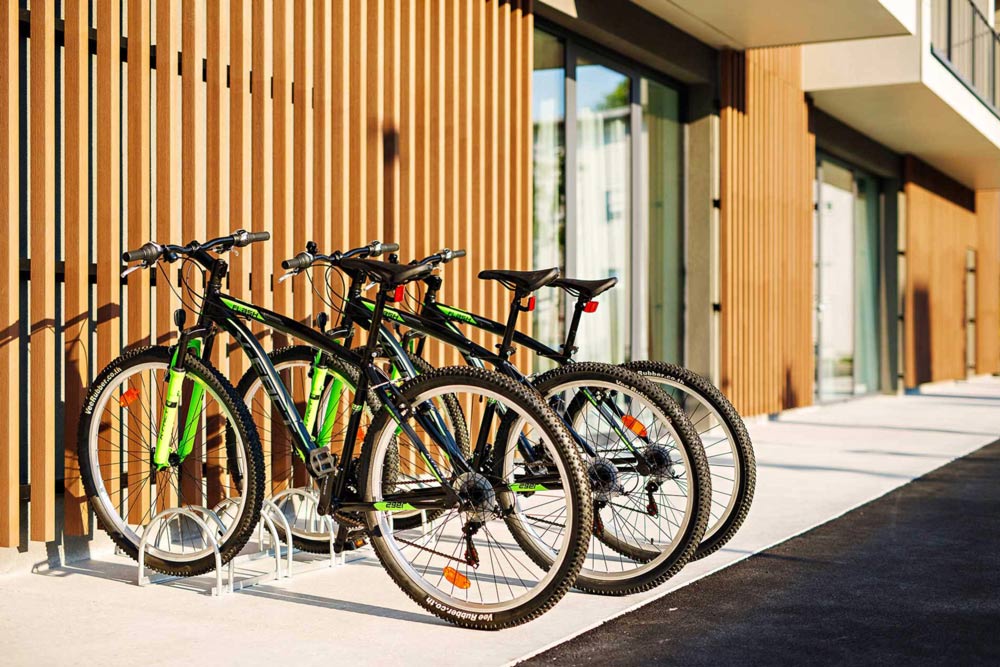 How many family vacations are marked by the constant search for appropriate experiences for children? When you choose the WUD***s hotel, you don't have to look for anything else in advance. You can stay in the apartment much like you would stay at home, but at the same time your children can enjoy themselves right under your nose.
At the location of the WUD***s Hotel and the Bit Center, there is a kids' playground. Close to the hotel, there are green paths along the Ljubljanica, the river beach, ducks and a great adventure park.
Muste Family Park has a playground for children of all ages and children with disabilities. The park is surrounded by a public orchard with old varieties of apple, pear, quince and plum trees.
All Ljubljana attractions for families and children are easily accessible – even by bike!
Take a boat ride along the River Ljubljanica. Visit the zoo. Enter the house of experiments. Enjoy the trampoline park or the Atlantis water park.
Ljubljana is a kid-friendly town. With its apartments, the WUD***s Hotel is an ideal starting point for a family vacation and for several interesting trips around Slovenia.
Recommendation
The green cycling trail along the Ljubljanica is also appropriate for family cycling trips to the town centre or the surroundings.